There is never a good time to have a water damage issue but there are contractors in Atlanta that can help.
Many water damage contractors are dedicated to there industry and provide expert  services, some do not. Unfortunately its hard to tell the difference by looking at a website or add in the directories. Many glossy websites are actually nationally advertised sales and marketing companies that do not have any employee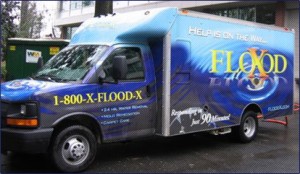 s that work in Atlanta. These websites are advertising companies which  are sub contracting the work to other water damage services in your area. These lead generating services have affiliates that pay a fee to have the glossy website marketing company  send them jobs. Of course when you have an issue or need to ask a question you will be dealing with the company that came to your door not the one you saw on the website. Some companies look great but have no liability insurance,  workman's comp., licensing. Below are 4 questions to ask before you even have a company come to your door.
Are the people coming from your company or are they affiliates and sub-contractors ?
This may be a deal breaker if they are paid affiliates (paying for your job to be sent to them not employees of the company you are calling) as the company sending them has no real obligation to do a good job or recourse if prices are not as advertised.
Are your employees insured for liability to property and also workman's compensation if they were to be injured at my home ?
Really a no brainer here. If they hurt themselves at your home with no insurance you may find the employees looking to gain compensation from your home insurance.
Do you work on an insurance price guide such as Xactimate?
Any company in the business of restoring homes after a flood or fire that is a professional out fit will work with this price guide. Also make sure they will work with your insurance carrier and will be flexible on pricing if need be.
Are you fully equipped to handle my situation ?
Never fails to amaze us when we go on a job behind another contractor and they have limited resources such as blower fans, dehumidifiers and floor drying units. If you have a large loss make sure they have the man power and resources to quickly handle your issue as there are many carpet cleaning services that advertise water damage services but really can't cope with large losses.
Of course, if you have a water damage emergency in the Atlanta area call us Flood-X at 678-300-6090.
Google+