Mold Removal Services in  Lawrenceville GA from FloodX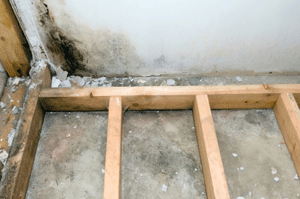 When mold removal and remediation services are warranted in your home, trust the experts at FloodX. Since 1996, we have provided superior disaster restoration services, including water damage restoration and mold remediation, to homeowners in Lawrenceville, GA, and surrounding areas. We know that just removing the mold that you can see in your home is not enough to ensure that you are living in a safe environment, which is why our certified and highly trained technicians use state-of-the-art equipment to safely and effectively remove all mold, as well as the moisture that causes it. When you contact FloodX with your mold problem, we will send a certified technician to your Lawrenceville home for a small fee to conduct a visual inspection. If no mold is visible, you will have the option of ordering an air-quality test to check for airborne mold spores. If that test comes back positive for mold, the $75 inspection fee will be applied towards your mold remediation project. Your mold remediation project in Lawrenceville will include:
Removal of water and drying of the structure in your home using vacuums, dehumidifiers, and fans, followed by an inspection using infrared cameras
Removal of all mold using proven methods like dry ice cleaning or soda blasting
HEPA vacuuming and air scrubbing performed under negative air pressure by sealing the affected area to protect the rest of your home
Additionally, if your hardwood floors or cabinets are water and mold damaged, we will do everything possible to save them. However, if the damage is too great, we can demolish, repair and restore your items, ensuring that your home will be healthy and look as good as new. For more information about the exceptional mold removal and remediation services you will find at FloodX, contact us today. We proudly offer our services to homeowners in Lawrenceville, and surrounding Georgia communities.
Google+