Water Damage Restoration in Alpharetta, GA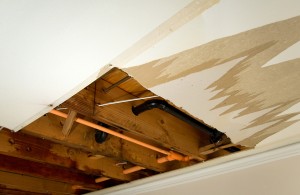 Calling FloodX quickly when you need water damage restoration services in your Alpharetta, Georgia, is imperative. In as little as 24 hours, water can promote the growth of mold and mildew, which can quickly infiltrate your home, causing health issues and property damage. Whether the water damage is the result of broken pipes, a natural disaster, or a roof leak, the experts at FloodX have the experience and expertise you need to ensure a thorough restoration project and a quick return to life as normal.
Here's what happens when you call FloodX for water damage restoration services in Alpharetta:
We will arrive at your home in an hour or less, provide you with an assessment of damages, and an explanation of our services.
Our highly trained and experienced professionals will use truck-mounted vacuums, dehumidifiers, and other state-of-the-art equipment to thoroughly dry, dehumidify, disinfect, and deodorize the affected areas of your home.
During the water damage restoration process we will work hard to salvage everything possible, but we offer demolition and restoration services for things like floors and cabinets if they cannot be saved.
Plus, once we've completed our work, we will conduct metered testing that will verify all moisture has been removed and your home is safe for you and your family. You can be completely confident in our ability to ensure a thorough job, as FloodX is IICRC certified for water damage services, as well as being certified by the American Drying Institute.
For more information about the superior services you will receive when you turn to the water and mold removal professionals at FloodX for your water damage restoration needs in Alpharetta, GA, or another surrounding community, contact us today.
Google+