Let FloodX Take Care of Mold and Mildew Removal in Your Home in Atlanta, GA, or Surrounding Community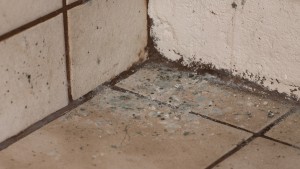 For safe and thorough mold and mildew removal services, turn to the trusted experts at FloodX. Our technicians are trained in the most effective techniques using specialized equipment to thoroughly remove mold and mildew in your home. But how do you know if you have a problem? The first clue may be a few black or white specks in areas of your home that are prone to dampness, such as a bathroom or kitchen, or that have had recent water damage. Sometimes you might not see anything, but you notice a musty smell, which could indicate the presence of mold behind a wall or underneath a floor.
That's when you call FloodX. For a small fee ($75), we will conduct a visual inspection. Then, if necessary, we will conduct air quality testing to determine the type and amount of mold or mildew present. If a problem is confirmed, we will provide you with a written estimate for removal services. If you choose us, we will apply the inspection fee toward the cost of your remediation project.
When you select FloodX for mold and mildew removal in your Atlanta home, you can rest assured that we are highly trained in numerous remediation techniques, including:
Soda blasting
HEPA vacuuming and air scrubbing
Water removal and structural drying
And more
Choosing FloodX for mold and mildew removal means that you are working with a company that employs highly trained and experienced professionals who are committed to exceptional customer service. We have earned "The Clean Trust" certificate from the Institute of Inspection Cleaning and Restoration Certification organization, which means we adhere to the highest disaster restoration standards. We are also mold inspector and remediation contractors, certified by the Mold Inspection Consulting and Remediation Organization.
For more information about mold and mildew removal services, contact FloodX today. We proudly provide water damage and mold remediation services to homeowners and businesses in Atlanta, GA, and surrounding areas.
Google+