A Mold Removal Company To Help Protect Your Home in Alpharetta, GA – FloodX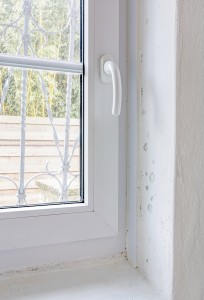 When you see mold in your home, you need a mold removal company that understands time is of the essence. Quick action can mean the difference between dealing with a relatively minor problem and a full-blown health hazard in your Alpharetta, Georgia, home. When you turn to the experts at FloodX, you can be sure we will do everything possible to ensure quick, decisive action that will eliminate any mold issues you have in your home. That way, you can rest easy, knowing that your house is safe for you and your family.
What makes FloodX the finest mold removal company in Alpharetta? Quite simply, it's our experience and our dedication to our customers. We understand how important it is for you to feel safe in your home, which is why when you call us for an inspection, we will send a certified technician to look for visible signs of mold. If we confirm the presence of mold, we will apply the $75 inspection fee toward the cost of your mold removal.
Some of the numerous services we offer when you choose FloodX as your Alpharetta mold removal company include:
Soda and dry ice blasting
Crawl space and detailed, meticulous cleaning in your home
HEPA vacuuming and air scrubbing
Demolition and restoration
Fabric and household contents recovery
And more
Additionally, you can be sure we will do everything in our power to save the structural areas and contents of your house; we won't just gut it, leaving you with a shell of a home. Plus, when we've completed the mold-removal process, we will contact a third-party inspector to confirm all mold has been removed and your home is safe.
For more information about how FloodX can make your home in Alpharetta, GA, safe and free from mold, contact us today. We will be happy to answer your questions and tell you more about the benefits of hiring us as your mold removal company.
Google+