Mold Removal Services in Atlanta, GA, from Flood X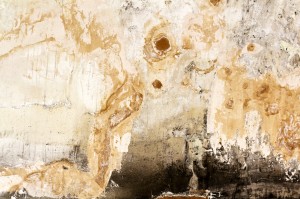 When you need mold removal and remediation services for your home in Atlanta, GA, or surrounding areas, you want a company that will act fast and provide you with service you can trust. You want the professionals at FloodX. We are a full-service water damage and mold remediation company, which means that we understand the particular problems associated with safe and effective mold removal. We know that it's not enough just to eliminate mold – it's essential to eliminate the moisture that fostered the growth of mold in the first place. We are a fully certified mold inspector and remediation contractor by the Mold Inspection Consulting and Remediation Organization, so you can be sure that your mold problem will be handled in the most professional manner by experts in the field.
When we come to your Atlanta home to to conduct mold removal services and eradicate your mold problem, we will:
Use truck-mounted vacuums, dehumidifiers, and fans to eliminate moisture that is fostering mold growth, then inspect our work with infrared cameras to ensure that the area is completely dry
Seal off the affected areas to prevent mold from spreading to other areas of your home
Use highly effective methods to rid your home of mold, including dry ice cleaning or soda blasting techniques
Contact a third-party inspector to guarantee that your home is now safe from mold
Additionally, if your home's cabinets or hardwood floors have been damaged by water or mold, we will do everything in our power to save you the expense of having to replace such costly items. However, in the event that there is too much damage, we offer demolition and replacement services.
For more information about the peace of mind that you will enjoy when you choose FloodX for your mold removal and remediation project in your home, contact us today. FloodX is proud to serve homeowners in Atlanta and surrounding Georgia communities.
Google+