Water Damage Services for Roswell, GA, Homeowners From FloodX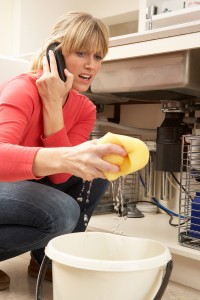 Water damage in your Roswell, GA, home is not a situation that can be ignored. That's because water can very quickly lead to serious problems such as the growth of mold, which can pose a health hazard and can be very costly to eradicate. For quick, efficient water removal services come to the experts at FloodX. We've been providing water removal and mold remediation services to satisfied customers since 1996, which gives us the experience that you can count on.
FloodX can be at your home in less than an hour to begin the process of water removal, returning your Roswell home back to normal. We understand that water damage can come from numerous sources, such as:
Leaking or broken pipes in or around your home
Water buildup in crawl spaces
Broken sewer pipes
Overflow from washing machines or dishwashers
Roof leaks
And more
Our highly trained and certified experts will use a high-power vacuum to extract as much standing water out of the structure of your home, and then conduct a moisture mapping inspection using infrared cameras and meters to determine the exact amount of water damage. Using dehumidifiers, fans, and heaters or coolers we will dry your home and its contents including rugs, clothing, draperies, and upholstered furniture as quickly as possible. We can also perform cleaning and disinfection services and will wrap up the project by using meters and a visual inspection to confirm that moisture has been removed.
For more information about how FloodX can help when your home in Roswell or another Georgia community suffers water damage, contact us today.
Google+