Mold Removal Services for Residents and Businesses in Atlanta, GA, and Surrounding Areas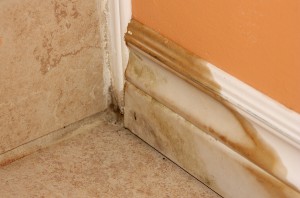 When seeking mold removal services in the Atlanta, GA, area, you want a company that understands the intricate process of ridding a building of potentially harmful mold and that has the equipment and experience needed to conduct a successful mold remediation project. Since 1996, FloodX has served residents and businesses in the Greater Atlanta, GA, area by effectively removing water and moisture in structures and the mold by-products that can accompany it. We are your source for reliable, full-service mold remediation services.
FloodX technicians are experts certified in numerous mold removal methods and the complete mold remediation process as a whole. We know how to choose the method that is appropriate for your situation. We also feel that part of our job is to educate our customers, so they can understand that having mold in their homes doesn't automatically mean that they have to tear down walls. We utilize highly effective mold removal methods that don't require ripping your home apart, allowing you to avoid the hassle and cost.
FloodX offers many mold removal services, including:
Dry ice blasting
Soda blasting
Crawl space cleaning
Detailed hand cleaning
HEPA vacuuming and air scrubbing
Demolition
Fabric and household contents cleaning and recovery
HVAC cleaning
Carpet and rug restoration
No matter which method we use, we'll bring in a third-party inspector to verify that our work has left your home or business dry and mold-free.
Whether you are battling a small leak with confined mold damage or dealing with a widespread mold infestation caused by standing water, FloodX is the company you can turn to for experienced and expert mold removal services in the Atlanta, Georgia, area. Don't wait – contact us today and let us help you with your mold remediation project to make your home safe and healthy for you and your family.
Google+