Do I Really Need a Mold Removal Service in Atlanta, GA?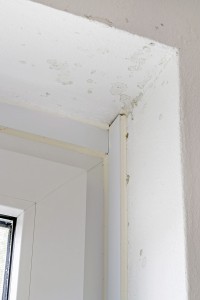 How do you know if you need a mold removal service company for your home in Atlanta, or another nearby community in Georgia? The answer may be more complicated than you think. While the easy answer is that anyone can remove mold – the difficulty lies in ensuring that it's removed safely and effectively and won't return to cause more costly damage.
The first thing to consider is the extent of your mold problem. The U.S. Environmental Protection Agency advises that any mold infestation larger than 10 square feet should be removed by a professional using proper containment measures under negative pressure, preventing mold spores from spreading and creating a whole new set of issues.
This leads to the second consideration, which is your ability to find proper mold removal equipment, as well as personal safety equipment, to prevent accidental exposure to mold spores. This can potentially cause numerous medical conditions, including respiratory illness and eye damage. A professional mold removal service company will have the specialized equipment necessary to effectively remove mold from your Atlanta home while protecting your property.
One more thing to consider is whether you can actually see mold or if you just smell it. Smelling a musty odor without seeing visible signs of infestation could mean a mold colony is growing in the recesses of your home, such as inside walls, under floors, or near HVAC units. You will most assuredly want a professional mold removal service to handle these issues, as they could require demolition and restoration. Plus, mold that is near any source of equipment like AC units or furnaces requires an experienced hand to remove it without risking serious problems, such as household-wide mold infiltration via your duct system.
When you need a mold removal service in Atlanta, GA, contact the highly trained and experienced professionals at FloodX. We are certified mold removal specialists with an A+ rating from the Better Business Bureau, so you can be sure we'll handle your mold problem safely, effectively and to your complete satisfaction.
Google+