Leading the Way Among Mold Removal Companies in Sandy Springs, GA, is FloodX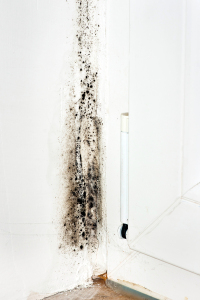 There are numerous mold removal companies offering their services in Sandy Springs, and other surrounding areas in Georgia, but none can compare to the experience and expertise you'll find at FloodX. We are fully certified by MICRO, the Mold Inspection Consulting and Remediation Organization which sets the standard in the industry for training of mold removal contractors, as well as the IICRC, the Institute of Inspection Cleaning and Restoration Certification. This means you won't find another mold removal company that is better qualified to handle any mold issue safely and effectively.
If you're searching for mold removal companies in Sandy Springs, you probably suspect that you have a serious issue in your home that needs to be addressed immediately. Because mold grows at such a rapid pace, you need FloodX to provide you with mold removal services that include:
Inspection services if necessary
Removal of all surface mold using methods like dry ice or soda blasting
HEPA vacuuming and air scrubbing under negative pressure for meticulous cleaning that doesn't compromise the rest of your home
Recovery of as many household contents as possible, including furniture, draperies, and carpets either at your home or, if necessary, at our off-site facility
Additionally, unlike some companies, we will do everything in our power to save the contents of your home, even damaged floors, walls, and cabinetry. However, if these items cannot be saved, we offer demolition and construction services to restore your home to its former beauty.
For more information about how FloodX stands above all other mold removal companies in Sandy Springs, GA, and all nearby communities, contact us today.
Google+