The Mold Removal Company Offering Exceptional Service in Roswell, GA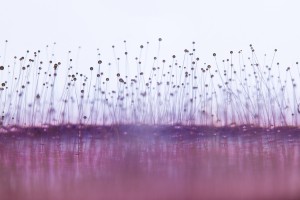 FloodX is the mold removal company that understands how important it is to act quickly and decisively as soon as you suspect you have mold growth in your Roswell, Georgia, home. We know that, unchecked, mold can flourish and escalate quickly into a large-scale problem that can be both costly and time consuming to remedy. Calling FloodX at the first sign of a mold problem is quick thinking that can prevent more serious issues and help get your home back to normal as quickly as possible.
At FloodX, we use state-of-the-art equipment and the expertise of our highly trained technicians to clear your home in Roswell of mold. Some of the numerous services we offer that make us a premiere full-service mold removal company include:
Dry ice and soda blasting for safe, effective removal of all surface mold, including mold in crawlspaces
HEPA vacuuming and air scrubbing to ensure meticulous, detailed cleaning of all mold-infested areas while preventing airborne mold spores from traveling to other areas of your residence
Recovery of household contents, including thorough cleaning of upholstered furniture, rugs, draperies, and more, either in your home or at an off-site facility
The knowledge that while we work to do everything in our power to save costly floors, walls, cabinets, and the like, we can also provide demolition and restoration services as required when those spaces are damaged beyond repair
Additionally, FloodX is fully certified by the Mold Inspection Consulting and Remediation Organization, which means we are a mold removal company staffed by professionals who have been thoroughly trained to handle even the toughest mold removal project. And, our A+ rating from the Better Business Bureau is further evidence that not only are we highly skilled professionals, but we are also committed to provide exceptional customer service and will do everything in our power to ensure your complete satisfaction with our performance.
To learn more about the superior performance and service you'll receive when you choose FloodX as your mold removal company in Roswell, GA, or another nearby area, contact us today.
Google+