Professional Mold Removal in Alpharetta, GA, From FloodX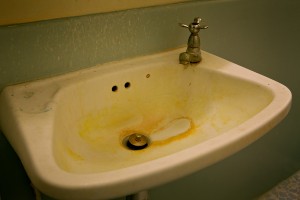 When you need a professional mold removal company for your home in Alpharetta, Georgia, or any surrounding area, do you know who to call? The answer is FloodX, a mold removal and water damage restoration company serving residents in Alpharetta, Georgia, and surrounding areas since 1996. Our highly trained and certified professionals have the experience and expertise to ensure your home is a mold-free environment, safe for you and your family once again.
But how do you know when you need professional assistance for mold removal in your Alpharetta home? Here are some things to consider:
Have you found a patch of mold that is greater than 10 square feet? If so, you should know that the Environmental Protection Agency suggests you seek professional assistance for mold colonies this size or larger.
Are you or your family members getting sick? If you notice symptoms like nasal congestion, respiratory problems, coughing or throat irritation, skin rashes, headaches, or other health conditions and suspect mold, you should call in professional mold removal experts who have the proper equipment and protective gear to safely remove the mold without the risk of spreading it to other areas of your house.
Have you tried cleaning visible mold but find that it keeps returning? If so, you may have a hidden mold colony between the walls or floorboards of your home, which may require demolition, mold removal, and restoration.
If you've answered yes to any of these questions, you may benefit from the services of FloodX. We are fully certified by the Mold Inspection Consulting and Remediation Organization and have earned their "The Clean Trust" certificate, which means you will receive the finest, most professional mold removal service available. We offer turn-key service, from inspection and mold removal, to demolition and restoration. One phone call can do it all.
Contact FloodX today for more information about our professional mold removal services for homeowners in Alpharetta, GA, and all surrounding areas.
Google+