Need a Water Damage Company in Roswell, GA? Turn to FloodX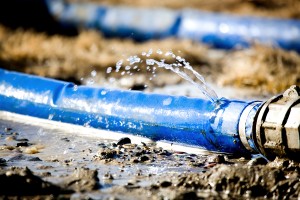 When you need a reliable water damage company to restore your home in Roswell, or any other community in Georgia, time is of the essence. Not only is it vital to remove water in order to save your belongings and salvage costly flooring and cabinetry, but quick, thorough cleanup is required to prevent the formation of potentially dangerous mold and mildew. For exceptional water damage restoration services you can depend on, turn to the professionals at FloodX. Since 1996, we've helped homeowners with water damage problems, providing quick action and expert service to restore homes back to normal in as little time as possible.
When you choose FloodX as your water damage company in Roswell, you will be contacted by one of our trained and certified technicians in as little as an hour. Our professionals will come to your home, assess the damage, and employ state-of-the-art equipment to clean your home. The process may look like this:
We will use a high-power vacuum to extract standing water.
Using an infrared camera, we will determine the extent of water damage and come up with a restoration plan.
Your plan may include the use of dehumidifiers, fans, and heaters or coolers to dry contents including furniture, carpets, draperies, and other items.
After we have cleaned and disinfected your home, we will conduct metered testing to confirm that your home and its contents are now dry and safe.
Additionally, FloodX is certified by the Institute of Inspection Cleaning and Restoration Certification (IICRC), which means you can be sure we will provide you with nothing less than exceptional and thorough service.
To learn more about the benefits of choosing FloodX as your water damage company in Roswell, GA, or any other surrounding city, contact us today.
Google+