When to Tackle House Mold on Your Own – and When to Call in a Pro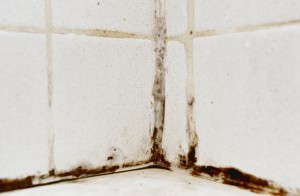 House mold. You've noticed the spots, you've smelled the "smell", but now what do you do? When you have a mold problem in your home in Atlanta or surrounding community, do you know when you can handle the problem yourself and when you need to call in the professionals? There are some rules of thumb you can follow to make sure that your mold situation is handled appropriately.
First, let's talk about some of the properties of house mold. It's a natural organism that needs three things in order to thrive: water, oxygen, and a food supply (organic material such as wood or drywall). All of this is readily available in your home, especially in certain areas, such as:
Bathrooms, especially rooms with poor ventilation
Kitchens, especially around the sink, dishwasher, or refrigerator
The thresholds of exterior doors
Basements near hot water heaters
In the insulation found in the attic
Chimneys, where water can collect in brick crevices or rusted chimney caps or faulty flashing
Window sashes and seals
Air conditioning units if the unit is not at turned on at least every 24 hours in warm weather
And more
If mold growth in any of these areas is limited to a small amount on the surface, then you may be able to handle the clean-up yourself using over-the-counter cleaning solvents. However, according to the Environmental Protection Agency, if you see more than 10 square feet of mold in your house, you need to call in a professional. You also should seek help if the mold has gone airborne, if it is found in numerous areas in your house, or if you can smell it, but not see it, as this may indicate a problem behind walls or beneath floorboards. Whether you handle your house mold problem yourself or you enlist the aid of a professional who have experience with special techniques to remove mold, such as ice blasting or soda blasting, remember that it is always important to eliminate moisture in order to prevent mold from returning. All areas should be thoroughly dried and cleaned after the mold is removed.
If you think you may need the services of a professional to address house mold, contact the experts at FloodX. We have proudly helped homeowners in the Atlanta, Georgia, area with all of their house mold removal and remediation needs since 1996.
Google+