Experienced Mold Inspection Services in Alpharetta, GA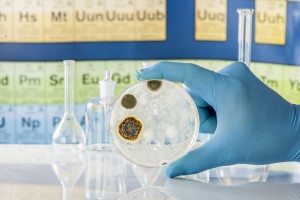 Do you need a mold inspection in your Alpharetta, Georgia, home? You may if you suspect that you have a mold problem. If you do, contact the experienced professionals at FloodX. We understand that mold in your home can be dangerous, and if left untreated, can cause numerous health issues and allergic reactions such as coughing, shortness of breath, or flu-like symptoms. We will take immediate action to make sure that your home is safe and healthy for you and your family.
Here is how you can determine if you need a mold inspection in your Alpharetta home:
If you smell a musty odor in your home but cannot see any mold or pinpoint where it's coming from, you may have mold growing in the crawlways or attic areas of your home.
If you clean mold that you can see in certain areas of your home, only to have it keep reappearing, you may need remediation services to dry out the area, eliminating the moisture that promotes mold growth.
If you have cleaned all visible mold, but you still smell that musty odor, it could mean that you have excessive unseen mold growth in-between walls or under floors.
When you turn to FloodX for a mold inspection, we will send a certified professional to your home for a visual inspection at the small charge of $75. That money will be applied toward the mold removal and remediation project if the inspector detects the presence of mold, and you decide to use our services. Additionally, if the visual inspection is inconclusive, you will have the option of ordering air quality testing. We will send the samples to a third-party lab who will verify the presence of mold.
For more information about exceptional mold and water damage related services you can expect from FloodX, contact us today. We are proud to provide outstanding mold inspection, remediation, and removal services for homeowners in Alpharetta, GA, and surrounding areas.
Google+