Mold Removal Service in Sandy Springs, GA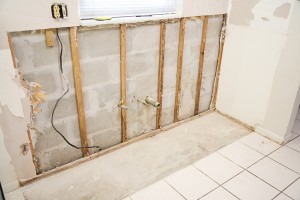 For reliable mold removal services in Sandy Springs, Georgia, you want a company with the expertise you need and the experience you can trust. You want FloodX. We know that mold removal is not a matter to be treated lightly. Mold grows quickly, especially in the warm, humid conditions that are so prevalent in the south, and prompt attention is required to prevent the escalation of mold, which can be hazardous to the health of you and your family.
Turning to FloodX for mold removal services ensures you will have access to our years of experience and expertise in not only removing mold, but also discovering the source of the moisture that encourages mold growth. Mold thrives in dark, damp environments, and whether your mold infestation is the result of sudden water damage or a slow leak, the source of water needs to be sealed and dried. Our experts will:
Remove the water and dry the area using special truck-mounted vacuums, dehumidifiers, and fans, then inspect the area with infrared cameras to ensure the moisture has been removed and the source of moisture has been sealed.
Clean the area of all surface mold and air-borne mold spores by employing dry-ice cleaning or soda blasting to clean surfaces, and HEPA vacuuming and air scrubbing to clean the air of mold spores.
Clean the affected contents of your home such as upholstered furniture, curtains, clothing, and other items, either in your home or at our off-site facility.
Additionally, once the process is complete, a third party will inspect our work to give you the peace of mind from knowing that your home is mold free.
For more information about mold removal services offered by FloodX for homeowners in Sandy Springs, GA, contact us today.
Google+