Mold in Your Basement? Contact the Mold Remediation Experts at FloodX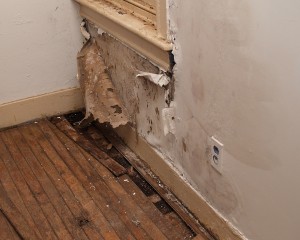 Concerned that you have mold in the basement of your home in Atlanta, GA? You are not alone. In fact, because of the numerous sources of moisture found in most basements, this room in your home is the most likely to harbor mold. This is dangerous and need immediate attention because mold can lead to numerous health problems, especially for those who suffer from respiratory ailments. When you contact the professionals at FloodX you can be confident that you are enlisting the aid of highly trained and certified mold remediation and water damage specialists who will use state-of-the-art equipment to eliminate mold in the basement of your home.
There are numerous places in your Atlanta home that may harbor the growth of mold, including:
Walls
Insulation
Ceiling
Storage boxes
Ducts and vents
Pipes
And more
The first and most important step to take once you find mold in your basement is to contact FloodX. Our technicians will be onsite right away, usually in less than an hour, and for a small fee (which will be applied towards your mold remediation project), we will determine the extent of your mold problem. First, if there is standing water in your basement we will use water extraction equipment to eliminate as much moisture as possible, as well as dehumidifying equipment to dry the areas, including walls, floors, and furniture. Once the area is dry we will remove all mold through proven methods like dry ice cleaning or soda blasting. Our professionals will also use HEPA vacuuming and air scrubbing techniques performed under negative pressure to prevent any airborne mold spores from spreading to other areas of your home. Once the mold remediation process is complete we will use a third party to conduct an inspection, ensuring that your basement is free and clear of mold.
For more information about how FloodX can help when you find mold in the basement of your home in Atlanta, or any other community in Georgia, contact us today.
Google+