Mold Removal Services for Homeowners in Decatur, GA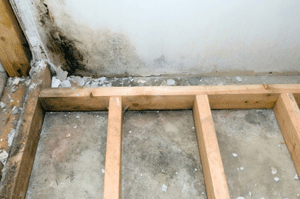 If you suspect a mold problem, you may need the mold removal and remediation services of FloodX in your Decatur, Georgia, home. Since 1996, we've been the company that homeowners trust with all of their water damage and mold remediation needs. We can provide you with safe, effective, and thorough mold removal service, so you will be able to rest assured that your home is safe.
When you contact FloodX, you will find that we take swift, decisive, and expert action to make your home healthy once again:
If you require a mold inspection, one of our certified technicians will conduct a visual inspection (for a small $75 fee). You may also request indoor air quality testing to confirm the presence of airborne mold spores.
We will remove all water and dry your home using vacuums, dehumidifiers, and fans, followed by close inspection using infrared cameras to verify that your home is dry.
Your home will be sealed under negative air pressure to protect the rest of your home during the mold remediation process.
Your FloodX professionals will use dry ice cleaning or soda blasting to clean your Decatur home.
After the mold remediation project is complete we will contract with a third-party company who will verify that your home is completely free of mold.
Additionally, you can rest assured that we will do everything possible to save costly items in your home like cupboards and hardwood floors. However, if the water or mold damage is too great we can provide you with demolition services, debris removal, and repair, so you can be confident that your home will look as good as new.
For more information about experience and expertise of the mold removal and remediation services that you will receive from FloodX, contact us today. We proudly serve customers in Decatur, Georgia, and surrounding communities.
Google+