Think All Mold Removal Companies Are the Same? Think Again. Use This Checklist to Find the Right One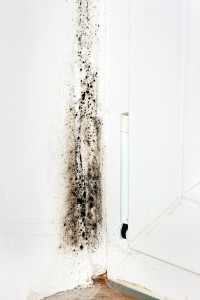 If you're trying to choose among mold removal companies offering their services in Atlanta, and surrounding Georgia communities, you may be wondering if one company is the same as the other. After all, you just want a company that can rid your home of potentially harmful mold, right? Well, the answer may not be so simple. You want a company that not only removes visible mold, but also takes care of the moisture source that allowed mold to grow in the first place.
Here's a checklist for how to choose from the numerous mold removal companies offering their services, and to be sure your home is properly taken care of:
Do some research and find out if the company has any complaints lodged against them with the Better Business Bureau. Steer clear of "fly-by-night" companies that don't have a history of providing reputable service, and choose ones that are invested in the community.
Ask the company you're considering for references. Contact former customers and ask about their experience.
A very important item on your to-do list is to check for certification. Look to see if the mold removal companies you're considering have completed training and are certified by national organizations such as the Mold Inspection Consulting and Remediation Organization (MICRO). Also, make sure the companies under consideration can provide proof of liability insurance with a policy showing that they are covered for safe removal and handling of mold.
Ask about the extent of their services. It is ideal to find a company that can not only remove mold, but also handle whatever repairs – including demolition and restoration – that are necessary to prevent the mold from returning to the area. You may wish to consider a company that also handles water damage restoration in addition to mold removal, as they will have experience and equipment to deal with moisture issues.
When you want the company that stands above all other mold removal companies in Atlanta, GA, contact FloodX today.
Google+