Water Damage Restoration Services for Homeowners in Decatur, GA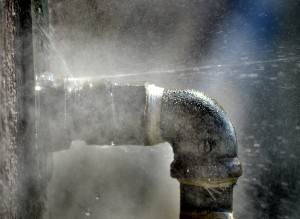 Time is essential when water causes damage to your home in Decatur, GA. That's because it can foster the growth of mold and mildew, sometimes in as little as 24 hours. As soon as you notice water damage, you need to contact the professionals at FloodX. Since 1996, we have provided homeowners with the quick action required to clean up water damage and help prevent or minimize secondary damage.
We understand that water damage comes from a number of different sources, including:
Broken sewer pipes
Washing machine or dishwasher overflow
Broken or leaking pipes
Roof leaks
Flooding or other natural disasters
And more
When you call us for our water damage services, we will be at your home in Decatur in less than an hour. Our highly trained and certified technicians will use state-of-the-art equipment to vacuum as much standing water as possible, and, because we know that it's not enough to just remove the water you can see, we will use dehumidifiers, fans, and other equipment to completely dry your home, including its contents. If there are items in your home that cannot be dried on site, we will remove them to our facility where we will complete the restoration process.
Additionally, we will do everything in our power to save expensive items in your home like cabinets and hardwood floors, but if these are beyond saving, we can carry out demolition and replacement services, so you won't have to worry about finding a contractor, and life can get back to normal as quickly as possible.
For more information about the exceptional water damage restoration services we offer at FloodX, contact us today. We are proud to serve residents in Decatur and surrounding Georgia communities.
Google+