For the Finest Among Water Damage Companies in Alpharetta, GA – Turn to FloodX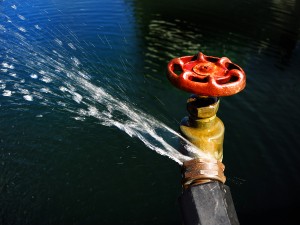 With so many water damage companies offering their services in Alpharetta, and other nearby communities in Georgia, it can be difficult to know which one to choose. How can you be sure you're getting the services of a reliable company that has the expertise and equipment necessary to successfully take care of water damage in your home? The answer is easy when you choose FloodX. Our highly trained and experienced professionals understand the urgency behind any water damage project. We know that unchecked water in your home, regardless of the cause, is oftentimes quickly followed by the formation of potentially dangerous mold and mildew, which is why we spring into action the minute we hear from you.
So, what makes FloodX different from the numerous other water damage companies in Alpharetta?
Our certified technicians will use state-of-the-art equipment to remove all standing water and employ other advanced equipment like dehumidifiers and large fans to completely dry your home and its contents.
If there are household items that need further attention, we offer an off-site drying facility where we can complete the restoration process.
Unlike some water damage companies, we won't enter your home with the intention to demolish costly but hard-to-dry items like cabinets and hard wood floors; instead, we will use our expertise to dry and restore these items in an attempt to save you from expensive replacement costs.
If some items cannot be saved, we offer efficient demolition and reliable construction services, so you won't have to worry about finding another contractor to handle this aspect of your water damage restoration project.
Additionally, we have been water damage experts since 1996, and have maintained an A+ rating from the Better Business Bureau, so you know we are a company you can trust.
To learn more about the clear advantage FloodX offers over other water damage companies in Alpharetta, GA, or any other nearby city, contact us today.
Google+