When do You Need Professional Mold Inspection and Removal Services?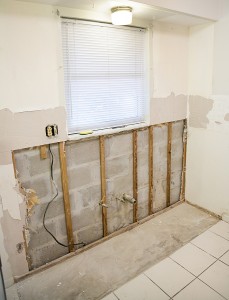 How do you know when to call in professional mold inspection and removal experts to tackle a mold problem in your Atlanta home? You already know that mold in your home can potentially cause serious health issues such as respiratory problems and skin rashes, but you may be wondering if you can clean up the mold yourself and avoid such problems.
While you may be able to clean up very small amounts of mold growth in your Atlanta home on your own, there are other times when you definitely need to call in the experts, for example:
You clean up the visible mold, but you still smell a musty odor – This could mean there is a colony of mold growing out of sight, either between the walls, under the floors, or in other areas of your home that you can't see. You may want a mold inspector to offer professional advice and may even choose to opt for air-quality or surface sampling to verify the growth of hidden mold.
You're concerned about mold spreading – In any type of mold cleanup, there is the risk that mold spores can go airborne, which can result in new mold growth in previously unaffected areas of your home. Mold removal and remediation professionals in Atlanta will come to your home with special equipment designed to prevent spreading the mold and ensuring the rest of your home remains healthy.
You're worried about your health – If you or a family member has any health issues, you may be taking a risk if you choose to clean large mold colonies by yourself. Mold can aggravate health conditions such as asthma, and individuals who clean mold need to wear protective gear such as goggles and gloves.
If you think you need professional mold inspection and removal services for your Atlanta, GA, home from licensed and certified experts, contact FloodX today.
Google+