Exceptional Mold Removal Services in Alpharetta, GA, from FloodX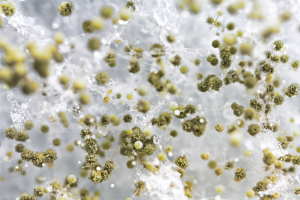 When you need mold removal services from a leader in the industry, you turn to FloodX. We are the company homeowners in Alpharetta, and other surrounding communities in Georgia, have turned to for mold removal and remediation since 1996. With years of experience and a team of certified, highly trained professionals, we are the company you can trust to restore your home, making it a safe and healthy environment for you and your family.
So, what makes the mold removal services we offer in Alpharetta different from other companies? Here are just a few ways:
We are certified by MICRO, the Mold Inspection Consulting and Remediation Organization, which trains mold removal contractors in the safe and effective removal of mold.
We utilize proven methods for mold removal, such as soda blasting with sodium bicarbonate, and are one of the few companies that offer dry ice blasting, which removes mold without potentially harmful chemicals.
When we begin your project we will seal off the affected area and, using air scrubbers and HEPA vacuums, will create negative pressure to prevent airborne mold spores from traveling and infecting other areas of your home.
While we will work hard to save all your home's contents, we offer demolition and restoration services for hardwood floors, cabinetry, and walls if necessary, so you won't have to worry about finding another contractor.
Plus, after we've finished your mold removal project, a third-party will inspect our work to ensure that all mold has been removed.
To learn more about the outstanding mold removal services you can expect when you choose FloodX in Alpharetta, GA, and surrounding areas, contact us today.
Google+