When You Need Water Damage Restoration Services in Lawrenceville, GA, Trust FloodX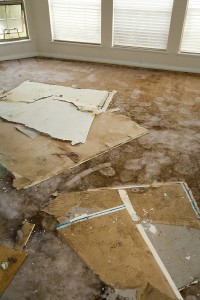 Water damage in Lawrenceville, GA, can happen to anyone at anytime and can come from a variety of sources, from natural flooding or sewer backups to broken pipes or water leaks. Regardless of the source, when your home has been water damaged, you need to contact the professionals at FloodX at once. We will be at your home quickly, usually in less than an hour, because we know that water damage can lead to dangerous secondary damage, like structural issues and the growth of dangerous mold.
At FloodX we understand that immediate action is always necessary when water is the cause of damage in your home. There are some steps you can take to minimize a little of the water damage before the FloodX professionals arrive on the scene. For example:
Turn off the water supply – If the source of water damage in your Lawrenceville home is a broken pipe, use the shut-off valve to turn off the water supply.
Turn off electrical power – If flooding is the source of damage, turn off electrical power to reduce the likelihood of electrical accidents.
Move items and valuables – Water can spread quickly underneath carpets, so be sure to clear the affected area of all items that sit on floors as soon as possible.
When we arrive at your home we will use high-power vacuums to extract standing water, then use infrared cameras and meters to determine how much damage your home has sustained. Dehumidifiers and fans will dry your home and its contents as quickly as possible, and we will follow that with cleaning and disinfection services as needed. When we are finished we will use meters to ensure that all moisture has been removed.
To learn more about the superior water damage restoration services for your home in Lawrenceville, Georgia that you can expect from FloodX, contact us today.
Google+