Water Damage Restoration Services in Sandy Springs, GA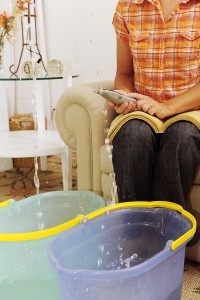 Water damage in your home is not something that can be ignored. Water quickly damages the structure of houses and promotes the growth of dangerous mold and mildew, which is why if your home in Sandy Springs, GA, has suffered water damage, you need to call FloodX immediately. We have been providing exceptional disaster restoration services to homeowners since 1996, and are proud to help you act quickly, drying your home, preventing or removing ancillary damage like mold growth, and returning life back to normal.
Regardless of the cause of the water damage, whether it's from a broken pipe, sewer backup, leaking roof, or storm damage, when you contact FloodX, a representative will be at the scene, usually in less than an hour. We will bring with us our years of experience and state-of-the-art equipment to clean your home. Our trained technicians will:
Use a high-power vacuum to extract as much standing water out of your home as possible
Use infrared cameras to inspect your house and determine the extent of water damage to your Sandy Springs home
Use dehumidifiers, fans, and heaters or coolers to dry your home, including its contents like rugs, upholstered furniture, clothing, and draperies as quickly as possible
Clean and disinfect your home
Conduct metered testing to confirm that all moisture has been removed
Additionally, we will do everything in our power to save all of your household goods. However, if there are items in your home such as crown moulding or baseboards that cannot be saved and need to be removed, we offer outstanding repair and restoration services.
For more information about the exceptional service you will receive when FloodX is in charge of your water damage repair and restoration needs, including mold removal and remediation, contact us today. We are proud to serve homeowners in Sandy Springs and all surrounding communities in Georgia.
Google+