Mold Inspection Services for Residents of Atlanta, GA, and Surrounding Areas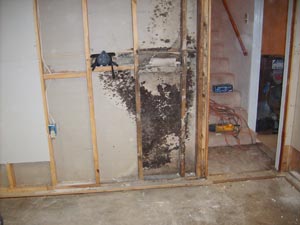 You may need a mold inspection for your home in Atlanta or a surrounding GA community if you notice strange, musty odors or if you see large patches of mold growing in your home. If you're experiencing either of these issues, call the highly skilled and professionally trained mold removal specialists at FloodX. Since 1996, we have provided residents and businesses around the greater Atlanta area with numerous mold remediation and water damage services, including mold inspections.
Here's what will happen when you call FloodX to schedule a mold inspection for your Atlanta home:
We will send out a certified technician to conduct a visual mold inspection (for a $75 fee).
If mold testing is necessary, the FloodX inspector will gather air samples in your home and send them to a third-party lab for air quality testing to determine the extent of your mold problem.
The inspector will tell you where the mold is located and how much mold there is, and leave you with a detailed written estimate for our complete mold removal service. If you choose FloodX to perform mold remediation, your inspection fee will be applied to the cost of your project.
When you choose FloodX to conduct your mold inspection as well as the subsequent removal and remediation work, you can be sure that you are choosing a company that is committed to your complete satisfaction. For example, when your mold remediation project is complete, we'll have a third-party industrial hygienist inspect your home to ensure that all mold has been successfully removed.
If you need our mold inspection services, contact FloodX today. We are fully certified as a mold inspector and remediation contractor by the Mold Inspection Consulting and Remediation Organization, the nationally recognized, leading provider of training for mold inspection and remediation. We are proud to serve homeowners in Atlanta, Georgia, and the surrounding areas.
Google+