When You Need Water Removal Services in Atlanta, GA, or Any of the Surrounding Communities, Call FloodX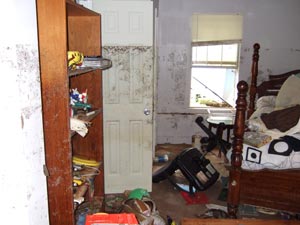 Finding expert water removal services promptly after a flood, plumbing failure, or other disaster has affected your home in Atlanta or another GA community is crucial to minimizing the potential damage. Standing water and excess moisture can harm more than carpets and drywall – it can also compromise the structural stability of your home and lead to the rapid growth of mold and mildew. Because we know that a fast response to any water-related problem is critical, the technicians at FloodX are available 24/7 and will arrive at your home within 60 minutes after your call, armed with the knowledge, expertise, and equipment needed to complete the necessary water removal and drying processes quickly and thoroughly.
Here's what you can expect when the FloodX water removal team sets to drying out your home in Atlanta, GA, or another nearby area:
We will use water extraction equipment to remove freestanding water and as much moisture as possible from carpets, furniture, draperies and other affected items.
We will use special dehumidifying equipment to dry the affected areas, which will, in effect, become "drying chambers," so most of your items will be able to stay in place when drying.
We can move certain items that require extra care to our off-site drying facility and return them once the water removal process is complete.
We'll monitor the drying process, repositioning equipment as needed to ensure thorough drying.
We will use infrared cameras and meters to confirm that all moisture has been removed.
Unlike some companies, which take the easy route by demolishing the interiors of water-damaged homes and just leaving a shell of the structure, FloodX does everything within its power to prevent the wholesale destruction of your property. We use a pinpoint approach to take care of the water removal process, doing the best we can to avoid removing walls, flooring, and cabinetry. While we consider demolition to be a last resort, we do offer repair and restoration services if the water damage to your home's components is too great. As added assurance of our expertise in water damage restoration, we are certified by the Institute of Inspection Cleaning and Restoration Certification, and are also certified by The Clean Trust, an organization which promotes high standards in the disaster restoration service industry.
For more information about our thoughtful and carefully planned water removal process, contact FloodX today. We are proud to help homeowners in Atlanta and other surrounding Georgia communities with their water removal and restoration needs.
Google+