The Leader Among Mold Removal Companies in Lawrenceville, GA, is FloodX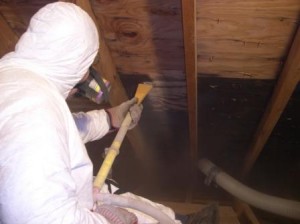 There are so many mold removal companies offering their services to homeowners in Lawrenceville, and other areas in Georgia, that you may be confused about which one to choose. After all, this is not a decision you make lightly: mold is a word that is dreaded by most homeowners because of its potential to cause so much costly damage and the possibility of posing a health threat. This is why when you need a company you can trust, you turn to FloodX. We offer years of experience providing homeowners effective and thorough mold removal services.
So, what makes FloodX stand above other mold removal companies offering their services in Lawrenceville? Many things, including:
We are fully licensed, insured, and certified by the Mold Inspection Consulting and Remediation Organization, a nationally recognized trainer of mold remediation professionals, and we have earned their "The Clean Trust" certificate for maintaining the highest standards in restoration services.
If mold damage is the result of water damage, FloodX is also IICRC certified, as well as being certified by the American Drying Institute, so you can rest assured that we can handle all water damage requirements as well.
We use state-of-the-art strategies and equipment to thoroughly remove all mold, including dry-ice cleaning, soda blasting, HEPA vacuuming, and air scrubbing.
While we will do everything possible to save all contents and costly floor work and cabinetry, we offer demolition and restoration services, if necessary, so you won't have to worry about looking for another contractor.
To learn more about the many ways FloodX is superior to other mold removal companies in Lawrenceville, GA, and other surrounding areas, contact us today.
Google+