Mold Removal Professionals in Alpharetta, GA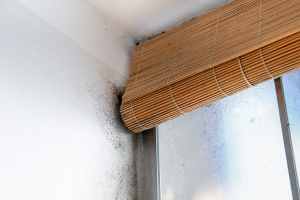 If you're seeking mold removal professionals in Alpharetta, Georgia, chances are you already know – or at least highly suspect – that you have a mold problem in your home. You probably understand the importance of swift, effective mold removal, which means you don't want to mess around with a company that is either inexperienced or unable to offer you the finest services possible. That's why you turn to FloodX for all your mold removal and remediation needs. We've offered our reliable mold removal services to homeowners all around the area since 1996, and we will use our experience and expertise to ensure a safe and healthy home environment for you and your family.
Choosing FloodX as your mold removal professionals means you can expect:
A certified technician to come to your home and, if you request it, conduct a visual inspection (for a small $75 fee)
Removal of moisture that is feeding the mold and thorough drying of the area using vacuums, dehumidifiers, and fans, followed by an inspection using infrared cameras to verify that your home is dry before proceeding to the next phase of your Alpharetta mold removal process
Safe, effective, and timely removal of mold using advanced methods such as dry ice cleaning or soda blasting
Verification from a third-party that your home is completely free of mold
Additionally, you can rest assured that our professionals will do everything possible to remove mold without damaging your home. We do everything we can to save costly items like hardwood floors and wall paneling, but, if necessary, we can provide you with demolition and restoration services.
For more information about the expert mold removal professionals you can trust to take care of any mold problem you may have in Alpharetta, GA, contact FloodX today.
Google+