For Fast Water Damage Service in Suwanee, GA, You Need FloodX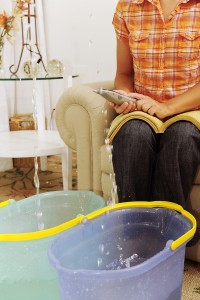 If there's water damage in your Suwanee, Georgia, home, the first 24-48 hours are crucial to prevent long-term damage and the growth of potentially toxic mold. You need to act fast, and when you do, you need to call in the professionals at FloodX. We know that in as little as 48 hours microbes can grow in wet drywall. This is why it is so crucial to find a water damage specialist like FloodX who will arrive at the scene as quickly as possible. When you call us you can expect prompt response– in most cases, within the hour.
When you contact FloodX to clean up the water damage in your Suwanee home, you can expect nothing less than exceptional service. For example:
After we assess the situation using infrared cameras and other equipment to determine the extent of the damage, we will use high-powered, truck-mounted vacuums to suction out as much water as possible.
We will use dehumidifiers and commercial air movers to pull remaining moisture from your home, monitoring the drying process constantly to ensure all items are completely dry, and to target other items that may need additional drying-time in our off-site facility.
While in serious situations water extraction may include removing carpets, carpet pads, or drywall, you can rest assured that, unlike other companies who may be quick to gut a home, we will do everything in our power to save as much of the affected material in your house as possible to reduce any replacement costs.
Additionally, if there are structural components of your home that need to be removed due to water damage, we offer demolition, repair, and restoration services. We also offer mold remediation services if your situation calls for it.
For more information about the numerous benefits you can expect when you turn to FloodX if your home in Suwanee, GA, or any other nearby community has suffered water damage, contact us today.
Google+