When You Need Mold Removal Services in Alpharetta, GA, Don't Delay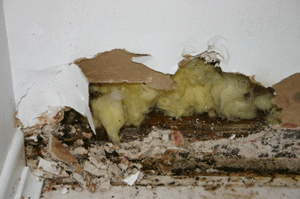 If there is mold in your home, you need mold removal and remediation services from FloodX. We are highly trained and certified inspectors and technicians who can ensure that your home is a safe environment for you and your family. Since 1996, we have offered all types of disaster restoration services, from storm and flood damage restoration to mold remediation. We understand the importance of having a home that is free of harmful contaminants that can have a negative impact on your health.
The presence of mold in your Alpharetta home can cause you or your family to suffer numerous health conditions, such as:
Nasal and sinus congestion
Sneezing
Respiratory problems, such as wheezing and difficulty breathing
Coughing and throat irritation
Skin rashes and other types of irritation
Headaches
Asthma
And more
When you contact FloodX to rid your home of mold and its side effects, you can expect swift, effective action from our highly trained technicians. We will conduct a visual inspection of your home (for a $75 fee), followed by air quality testing if necessary. If you choose us to conduct your mold remediation project, the inspection fee will be applied toward the total cost of your project, which will be carried out using state-of-the-art equipment and proven methods to make your home healthy once again. Once finished, we will hire a third-party company to inspect the results.
You can rest assured that our mold remediation services are second-to-none, because we are certified as a mold inspection and remediation contractor by the nationally recognized providing of training – the Mold Inspection Consulting and Remediation Organization.
For more information about superior mold remediation and removal services FloodX provides to homeowners in Alpharetta and surrounding Georgia communities, contact us today. We will be happy to provide you with more information about the danger of having mold in your home, and why we are the best company to call to remove safely and effectively.
Google+