Expert Mold Removal and Remediation Services in Dunwoody, GA & Surrounding Areas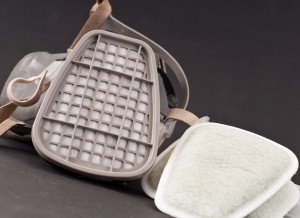 When you need mold removal and remediation services in Dunwoody, Georgia, or surrounding communities, trust the experience and expertise of the professionals at FloodX. Since 1996, we've been the company homeowners have trusted to not only remove mold from their homes, but also to take care of the underlying moisture issues that caused the mold to grow in the first place. When you call FloodX, you are taking a smart step toward making your home healthy for you and your family.
The process begins with a visual inspection that we carry out for a small $75 fee. If needed, we will order air-quality testing in your Dunwoody home to confirm the type of mold present and will provide you a written estimate for services, applying the inspection fee towards the cost of your project. At this point, we will:
Remove all water and dry the structure using special equipment such as truck-mounted vacuums, dehumidifiers, and fans, and use infrared cameras to ensure that all moisture has been removed
Remove mold using various methods, such as dry ice cleaning or soda blasting
Employ HEPA vacuuming and air scrubbing under negative pressure to seal off the affected area and prevent mold from spreading
If cabinets and hardwoods are affected, we will do our best to save you the expense of having to replace them; however, if that is not possible we offer demolition and replacement services
When your project is complete, we will use a third party to inspect our work and ensure that all mold has been removed from your home.
To learn more about the superior mold removal and remediation services you will receive from FloodX, contact us today. We are committed to providing exceptional customer service and are certified by the Institute of Inspection Cleaning and Restoration Certification Organization. We proudly serve residents and businesses in Dunwoody and all surrounding areas in GA.
Google+