For Reliable Mold Removal Service in Roswell, GA, Turn to FloodX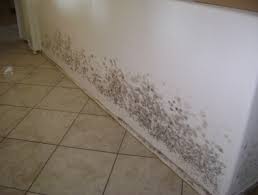 Are you concerned that you need mold removal service in your Roswell, Georgia, home? Perhaps, alarm bells are ringing in your head because you've found mold in your basement, or you can't find the source of a musty odor in your bathroom. If any of this sounds familiar, you may need the services of FloodX. We are an outstanding mold removal company offering our professional expertise to local homeowners since 1996, and you can count on us to provide you with a quick response and effective cleanup of your mold problem.
Here's an example of what you can expect when you turn to the licensed and certified professionals at FloodX for mold removal service in your Roswell home:
We'll identify the source of moisture that is promoting mold growth in your home and usually recommend that we take care of any water damage and thoroughly dry the area before proceeding with mold removal.
After sealing your house under negative pressure to isolate the mold-ridden area, we will use various proven methods, such as dry-ice cleaning and soda blasting, to remove all mold.
As soon as the mold removal process is complete, a third-party company will confirm that your home is safe and mold-free.
Additionally, FloodX has earned an A+ rating from the Better Business Bureau and is certified by the Mold Inspection Consulting and Remediation Organization (M.I.C.R.O), so you can be confident in our expertise as well as our commitment to your complete satisfaction.
To learn more about the outstanding mold removal service we are proud to offer to you and other homeowners in Roswell, GA, contact FloodX today.
Google+