When is Air Quality Testing Needed in Your Atlanta Area Home?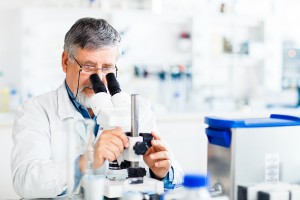 You might think air quality testing is the first thing you should do when you suspect mold in your home, but air testing can be very costly. Did you know that it may not even be necessary? When you call FloodX with a suspected mold issue, you will find that we approach the inspection of mold from a slightly different angle. In fact, our approach is one that is recommended by the Environmental Protection Agency. While other companies might want you to immediately invest in costly air quality testing for mold spores, we start by just taking a look. For a small $75 fee, a highly trained, certified, and experienced technician will come to your property and conduct a thorough visual mold inspection. Only if the visual test is inconclusive will we recommend the additional expense of testing the air in your home.
Here's what you can expect if FloodX determines that air quality testing on your Atlanta area home is necessary:
Trained and certified professionals will gather air samples in and around your home and send them to a third party lab for evaluation.
If the lab determines that you have a mold problem, we will implement our numerous mold removal techniques.
While we work, we will seal off the affected areas, creating a negative pressure environment using HEPA vacuums and air scrubbers to keep the mold from infecting the rest of your home.
After the mold remediation project is complete, a third-party company will inspect the results to ensure that your home is safe.
Additionally, FloodX specializes in not only removing the mold, but also in drying all areas of your house, including costly hardwood flooring, cabinets, furniture, upholstery, and other items in your home, in order to ensure that mold or mildew will not return. We also do everything in our power to dry out and preserve the walls and other structural elements of your home in order to save you the expense of demolition and replacement. However, if the mold infestation is too great and demolition is necessary, we can provide this service as well.
For more information about all of the mold removal services, including air quality testing, that FloodX provides to resident in Atlanta, Georgia, and surrounding areas, contact us today.
Google+