For Experienced Mold Inspection Services in Roswell, GA, Turn to FloodX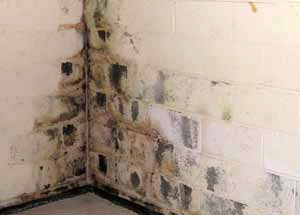 If you think you need a mold inspection in your Roswell, Georgia, home, you shouldn't delay. Some types of mold can produce toxins known as mycotoxins, which are thought to be linked to asthma and respiratory issues, along with sinus congestion, ear infections, severe headaches, and irritation of the eyes, throat, and nose. If anyone in your home is experiencing symptoms that you think could be related to mold, turn to the reliable professionals at FloodX quickly for a mold inspection in order to determine whether or not such toxins are present.
Contacting FloodX for a mold inspection sets into motion a chain of events guaranteed to provide you with peace of mind from knowing your house is clear of mold. Here's what happens:
We will send a certified technician to your home to conduct a visual mold inspection. The $150 dollar inspection fee will be applied to the cost of your mold removal project should we discover mold and you choose our team of experts to carry out the work.
If mold sampling is necessary, we will gather air samples in your home and send them to a third-party lab for analysis.
If it is confirmed you do have mold infestation in your Roswell home, our professionals will provide you with a detailed written estimate for complete mold removal services.
We will work with you to determine the source of moisture that caused the mold to grow in the first place and help ensure the mold does not return.
Additionally, after we have completed the mold removal process, we will have a third-party company inspect your home to ensure that it is mold-free.
For more information about the benefits of choosing FloodX to conduct a mold inspection and to provide mold removal services in your Roswell, GA, home, contact us today.
Google+