Trust FloodX for Water Damage Services in Dunwoody, GA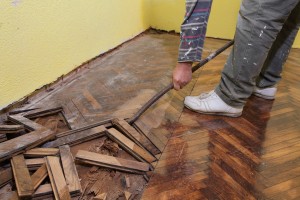 When water damage affects your home in Dunwoody, Georgia, quick action is the key to minimizing any potential long-term problems. That's because dangerous mold can begin growing in damp conditions in as little as 12 hours, which can result in the necessity of conducting a costly mold removal project in addition to dealing with water problems. Turning to FloodX means you can be sure that we will put our experience and expertise to work for you to minimize the damage and return your home to normal as quickly as possible.
Regardless of what caused the water damage in your home – whether it's the result of flooding after a storm, a roof leak, or a broken pipe – FloodX will:
Be on the scene to assess the water damage in your Dunwoody home in less than an hour, no matter what time of day or night you call
Use state-of-the-art equipment to vacuum as much visible water as possible
Rotate dehumidifiers and high-powered fans around the damage site in your house to ensure thorough drying of the structure and its contents
Do everything possible to save all items in your home as well as costly structural elements like hardwood flooring
Offer demolition and replacement services if we cannot save some of your items
Offer mold inspection services if you suspect water in your home has resulted in the growth of mold
Additionally, our technicians are all highly trained and certified, and they will go the extra mile to ensure your complete satisfaction with our restoration services.
For more information about the exceptional water damage services we offer, contact FloodX today.
Google+