Expert Mold Inspection Services in Atlanta, GA from FloodX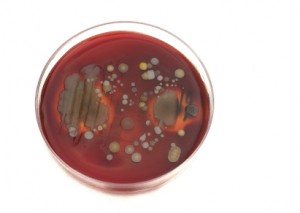 Do you need a mold inspection in your Atlanta, Georgia, home? You may, if you've started smelling a musty odor but can't find the source, or if you've discovered mold in your home but don't know if it's hazardous or toxic. Or perhaps you or others who live in your house have started suffering from allergic reactions, such as sneezing or itchy eyes that cannot be attributed to seasonal allergies. If you're concerned that you have a mold issue, turn to the fully certified professionals at FloodX. We offer quick response to calls for mold inspection services, and expert mold remediation and removal if our services are required.
Here's what happens when you call FloodX for an inspection:
For $75 we will come to your home in the Atlanta area and perform a visual inspection.
If the visual inspection is inconclusive, you will have the option to order air quality testing, which will be sent to a third-party laboratory and can reveal the presence of airborne mold spores.
If testing is positive, we will apply the inspection fee towards the cost of your mold removal/remediation project.
Once we have completed the project, we will contact a third-party company to conduct another mold inspection to ensure that your home is free and clear of mold infestation.
Additionally, you can be sure that your mold removal and remediation project will be carried out using state-of-the-art equipment, and handled by highly trained and certified technicians.
If you think your home needs a mold inspection, contact FloodX today. We are certified by the Mold Inspection Consulting and Remediation Organization, and are proud to serve homeowners in Atlanta and surrounding Georgia communities.
Google+