For Flood Damage Repair Services Atlanta, GA, and Surrounding Communities, Call FloodX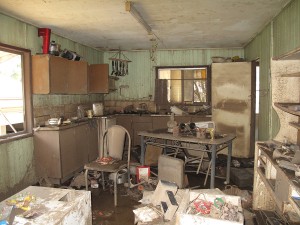 When you have flood damage in your home in Atlanta, GA, or any other surrounding community, speed is of the essence in order to minimize the potentially devastating consequences. This is why as soon as you notice water issues in your home, you call the water damage experts at FloodX. Since 1996, we have been the company that Atlanta residents have turned to for help removing water in homes, and repairing the damage that is left behind. Whether the cause of the flood damage is a broken pipe inside your home or something Mother Nature whipped up, we are the water removal company that you can trust.
When the FloodX team arrives at your home in Atlanta to provide you with flood damage restoration services, you can expect that we will:
Be onsite in less than an hour to assess the situation
Use water extraction equipment to eliminate as much moisture as possible from floors, furniture, draperies, and other areas and items in your home
Use dehumidifying equipment to dry the areas and most of the affected items in place, which saves you the time and expense of having to remove your items to offsite drying facilities
Take other items that cannot be dried in place to our drying facility and return them once the moisture has been removed
Monitor the drying process and use infrared cameras and meters to confirm that all moisture has been removed
If you do need our assistance, you can rest assured that your FloodX team of professionals will do everything possible to return your home back to the condition it was in before the flood damage without demolishing interiors. We try to spare you the expense of having to remove and replace walls, cabinetry, and flooring; however, if damage is too great and demolition is necessary, we offer exceptional repair and restoration services. As added assurance of our expertise in flood damage restoration, we are certified by the Institute of Inspection Cleaning and Restoration Certification, and by The Clean Trust, which promotes high standards in the disaster restoration service industry.
For more information about flood damage restoration, whether it's the result of storm damage or broken pipes, contact FloodX today. We are proud to serve residents in Atlanta and surrounding Georgia communities.
Google+