Dry Ice Blasting for Mold Removal in Atlanta, GA, and Surrounding Areas Offered by FloodX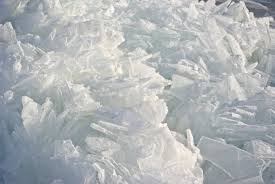 Dry ice blasting is one of the many techniques used by the trained professionals at FloodX to remove potentially dangerous mold from homes in Atlanta, GA, and surrounding areas. But what exactly is it and is it safe? Dry ice blast cleaning offered by FloodX is one of the safest methods of mold removal, because it doesn't involve adding potentially harmful chemicals that could hurt the environment or damage your home. Also, unlike sand blasting, it won't pit or damage the surface of the affected area. Instead, this method of mold removal uses soft dry ice that is frozen to -109.3° F, and shot out of a nozzle using compressed air at an incredible speed, lifting off the mold without damaging the surface.
FloodX is one of the few companies in the Atlanta area offering dry ice blasting to eliminate mold. You can be confident that it is a smart investment in the health of your home, because:
It is non-flammable and safe for use inside your home, under your crawlspace, and in other areas affected by mold.
It is highly versatile and, unlike steam or water blasting, it can be safely used around electrical or mechanical parts without risk of a fire hazard.
Dry ice does not use water vapor or moisture which means that there is less chance of mold and mildew regeneration.
It is 100% environmentally and ecologically friendly with no secondary contaminants.
Blasting equipment is portable, which means that it can clean most items onsite.
Additionally, dry ice cleaning is an effective method of removing soot, toxic residue, and odor from fire-damaged areas quickly and without the use of harsh chemicals. It's also ideal for industrial cleanup projects. When FloodX uses dry ice blasting, you can be sure that our technicians have the training and experience to safely and effectively carry out your mold removal project. We are fully certified as a mold inspector and remediation contractor, and will be happy to conduct an onsite visual inspection of suspected mold issues in your home for a small fee ($75), which will be applied to your account should you choose us to effectively eliminate mold from your home.
For more information about dry ice blasting and mold removal and remediation services for homes in Atlanta, Georgia and surrounding areas, contact FloodX today.
Google+