Mold Removal Services You Can Count on in Roswell, GA & Surrounding Areas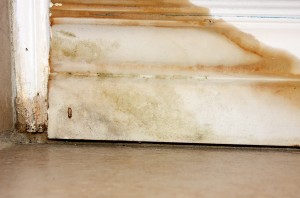 When you need professional mold removal services in Roswell, Georgia, or any other surrounding community, there's not a moment to lose. Mold grows at an astounding speed, and from the time you first detect a problem, you could go from having a minor mold issue in your home to a major infestation. That's why it's so important to contact the professionals at FloodX. We've offered residents our expert mold removal services since 1996, with experienced professionals using state-of-the-art equipment to ensure your home environment is healthy and safe.
Turning to FloodX when you suspect you have a mold problem in your Roswell home sets into motion a series of carefully timed events to ensure a mold-free home as quickly as possible. Here's what happens:
Once you request a mold inspection, we will send a certified professional to your home for a $75 fee. If the visual inspection is inconclusive, you can request air or surface sampling, which will be sent to a third-party laboratory for confirmation.
As soon as you choose to use our mold removal services, we will apply the $75 inspection fee to the cost of your mold removal project and begin the task of restoring your home's health using various methods, such as dry ice or soda blasting.
After the mold is removed, we will clean the air of mold spores using HEPA vacuums and air scrubbers under negative pressure, which seals the area and prevents the spread of airborne mold spores.
Additionally, as soon as we have completed the mold removal process, a third-party inspector will verify that your home is mold-free. Plus, if you choose, we can seal wood areas in your home with a sealant to prevent mold from growing on those surfaces again.
For more information about superior mold removal services we offer to homeowners in Roswell, GA, and any other surrounding community, contact FloodX today.
Google+