Water Extraction Services for Homeowners in Atlanta, GA, and Surrounding Areas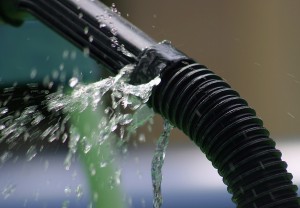 Fast and efficient water extraction is a must if your home in Atlanta, GA, has suffered from flood damage. That's why FloodX offers one-hour service, allowing us to begin the process of drying out your home and returning life to normal as quickly as possible. Whatever the cause of water damage, whether it's the result of broken pipes, a severe storm, or sewer backup, FloodX professionals have the state of the art equipment and years of expertise to handle the water extraction and damage quickly and efficiently.
Here's what happens when you contact FloodX for water extraction services and to help remedy water damage in your Atlanta home:
Our technicians will use a truck-mounted, high-power vacuum for fast and efficient water extraction.
We will use infrared cameras and meters to determine how much damage your home has experienced.
Equipment such as heaters, coolers, air movers, and dehumidifiers will speed up drying the structural elements of your home in order to reduce the likelihood of demolition due to irreparable water damage.
We specialize in drying structural elements such as hardwood floors, cabinets, and doors.
Each day we'll monitor the drying process, adjusting the air mover and other equipment as necessary to ensure complete drying.
After cleaning and disinfection we will conduct a visual inspection along with meter testing to confirm all moisture has been removed.
When damage to your home results in the need for fast and efficient water extraction services, contact the professionals at FloodX. Using highly specialized equipment we can help repair and restore your home to the way it was before the damage. We also offer mold remediation services for residents of Atlanta and surrounding Georgia areas.
Google+