Water Damage Companies Helping Restore Atlanta, GA Homes After Frozen Pipe Damage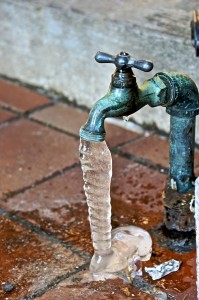 Winter can be a busy time of year for water damage companies in Atlanta and surrounding areas of Georgia. That's because many southerners aren't used to freezing weather conditions; and while many think to purchase coats and gloves to prepare themselves for cold weather, most aren't familiar with the damage that can result from frozen pipes.
Here are some tips to help avoid the necessity of finding water damage companies when your Atlanta home suffers from winter-induced chaos:
Before cold weather strikes, take necessary precautions – insulate floors over crawl spaces and add insulation to unfinished basements and attics to protect water pipes in those areas from plummeting temperatures.
Wrap pipes that run through unheated areas, such as garages, with an insulating material.
If you know the water main to your street is not buried below the frost line, keep at least three faucets dripping when temperatures drop below 20 degrees.
Keep the thermostat in your home set at 55 degrees or higher, even if you're headed out of town, and, if possible, drain all water from your pipes before you leave to prevent sitting water in the pipes from freezing.
If, in spite of your precautions, a pipe bursts and your home suffers water damage, you may wish to contact a company that has the specialized equipment and trained experts to act swiftly. Quick action is necessary in order to minimize additional problems that can result from broken pipes, including the growth of potentially hazardous mold and mildew.
If you ever need the assistance of water removal professionals, the leader among water damage companies in Atlanta, GA is FloodX. We understand the importance of quick, decisive action when disaster strikes and you can count on us to be at your home within the hour. For more information about our water damage and mold removal services, contact us today.
Google+