For the Finest Among Mold Removal Companies in Roswell, GA, Turn to FloodX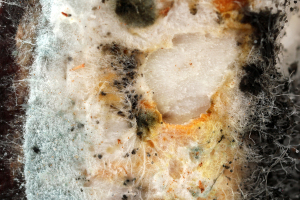 There are numerous mold removal companies you can find in Roswell, and surrounding communities in Georgia, that offer mold removal services, but how can you be sure you're hiring a company that will safely and effectively handle your mold problem? After all, mold can damage not only your home, but can potentially cause numerous health issues ranging from mild allergy symptoms to breathing problems. That's why it's imperative to find a company that can remove mold quickly, leaving you with a safe environment for you and your family. You need FloodX.
Since 1996, homeowners have placed their trust in FloodX, and it's no wonder why. Our proven track record, state-of-the-art equipment, and highly trained professionals have allowed us to rise above other mold removal companies. Here's what you get when you choose the professionals at FloodX for your mold removal project in Roswell:
Experts who will cast an experienced eye on your situation and make recommendations that will ensure a completely successful mold removal project
Highly trained technicians who will utilize advanced equipment such as dry-ice and soda blasting to remove all mold
HEPA vacuuming and air scrubbing under negative pressure that will seal off the affected area to prevent airborne mold spores from traveling to other areas of your home
Inspection by a third-party at the completion of the project to ensure your home is safe and free from mold
As added assurance, FloodX is fully certified by the national trainer of mold inspection and remediation professionals – the Mold Inspection Consulting and Remediation Organization – and has earned their "The Clean Trust" certificate.
To learn more about why other mold removal companies can't compete with FloodX for mold removal and remediation services in Roswell, GA, contact us today.
Google+