Reliable Mold Removal Service in Alpharetta, GA & Surrounding Areas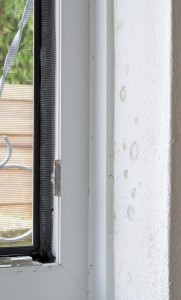 Choosing a company offering mold removal service in Alpharetta and surrounding Georgia communities is an important decision that can have a long lasting impact on your home's environment. After all, mold has the potential of growing quickly and spreading to other areas of your house, emitting unpleasant odors and potentially causing health issues for you and members of your family. That's why, when faced with a mold problem, you need the assistance of FloodX. We offer highly trained and certified professionals who can rid your home of mold or mildew and take effective measures to prevent it from returning to areas we've treated.
Our mold removal service process works like this:
Most of the time you will be able to confirm the presence of mold on your own. However, if you feel an inspection is necessary, we will send a certified technician to your home to conduct a visual inspection for a $75 fee.
If necessary we will collect air samples to send to a third-party lab for confirmation.
We will apply the inspection fee to the price of your mold removal service project, and use proven techniques such as dry ice and soda blasting to safely removal mold from affected surfaces in your home.
You can rest assured we will take precautions to prevent airborne mold spores from settling in other areas of your home by performing our work under negative pressure using air scrubbers.
Our detailed hand cleaning ensures thorough mold removal, and we will take contents of your home that cannot be cleaned onsite to our facilities for further cleaning, ensuring that your home and contents are completely mold-free and safe for you and your family.
To learn more about our IICRC-certified mold removal service we offer in Alpharetta, GA, contact FloodX today. We are also certified by the Mold Inspection Consulting and Remediation Organization and have earned their "The Clean Trust" certificate, and are A+ rated by the Better Business Bureau, so you can be confident that our commitment to your complete satisfaction is second to none.
Google+