Water Damage Services for Alpharetta, GA, Homeowners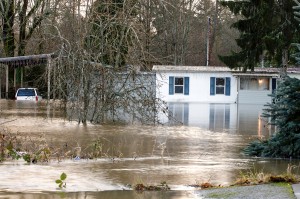 When your Alpharetta, GA, home incurs water damage, you need the expert assistance of the professionals at FloodX. Since 1996, we have been providing customers with water damage restoration and mold remediation services. We are certified by the Institute of Inspection Cleaning and Restoration Certification, which means you can be sure that our work will be exceptional.
When you look to us for help with water damage in your Alpharetta home, you can be confident that we will handle all of your restoration needs from start to finish. For example, we are highly skilled in:
Water removal – Using a truck-mounted, high-power vacuum we will remove all standing water from your home.
Cleaning up – If raw sewage if the source of the flood we will clean up the debris and ensure complete disinfection.
Drying your home – While some companies remove items in your home like hardwood floors, cabinets, and doors after severe water damage, we will use special equipment such as dehumidifiers and fans to save not only furniture, draperies, and rugs, but also your costly hardwoods and other structural elements, so you won't have to worry about demolition and replacement costs.
Inspection – After we have completed our restoration services, we will conduct a visual inspection of the damaged areas in your home and will use meter testing to confirm that all moisture has been removed.
Additionally, if there are elements of your home, such as baseboards or moulding, that cannot be salvaged after extensive water damage, we offer repair and restoration services so you won't have to worry about seeking a reliable contractor.
For more information about the exceptional water damage restoration services and outstanding customer service you can expect when you choose FloodX, contact us today. We proudly serve customers in Alpharetta and surrounding communities in Georgia.
Google+