Superior Mold Removal Services for Duluth, GA, Homeowners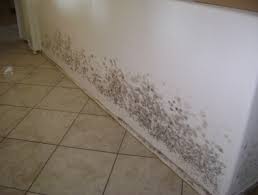 Discovering you need mold removal and remediation services for your home in Duluth, Georgia, can be frightening, but contacting the professionals at FloodX can make the experience a little less scary. That's because we have the experience and expertise to not only safely remove the mold in your home, but also to take care of the moisture and water damage that caused the mold to grow in the first place. You can be sure that our certified technicians can solve your mold problems with as little disruption or damage to affected areas as possible. When we carry out your mold remediation project, we will treat your Duluth home with utmost respect. For example:
We will protect the rest of your home from mold infestation during the removal process by performing HEPA vacuuming and air scrubbing under negative pressure, sealing off the affected area with special plastic and pumping the air from the affected rooms harmlessly outside.
We will dry valuable cabinets and delicate hardwood flooring and eliminate the mold from those surfaces if possible. You can rest assured that we will do everything in our power to save you the expense of having to replace these costly items, and will only recommend disposing of them as a last resort.
If we do have to demolish areas in your home, we offer demolition and restoration services, so you won't have to worry about finding a contractor to remove and restore these items.
Additionally, choosing FloodX means you are choosing a company that is committed to providing you with exceptional customer service and the finest mold removal and water damage services possible. We are certified by the Institute of Inspection Cleaning and Restoration Certification organization, and have earned their "The Clean Trust" certificate indicating that we maintain the highest standards in restoration services. For more information about our superior mold removal and remediation services for homeowners in Duluth, GA, contact FloodX today.
Google+