Can I Just Paint Over Mold? Professionals Offering Mold Removal Services in Atlanta, GA, Have the Answer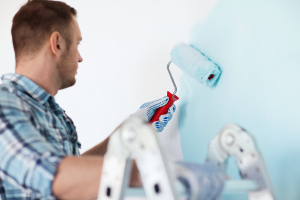 Professionals offering mold removal services in Atlanta, Georgia, see it all the time – homeowners painting over moldy surfaces trying to kill the mold, only to find much worse mold growth and damage later on. While it's understandable that you want a quick fix to mold problems, it's important to resist the temptation to just slap a coat of paint on walls or other surfaces that are affected by mold. That's because paint, even anti-mold paint, won't kill mold that is already present, and, in fact, can make the problem worse.
So, what happens when you just paint over mold? Well, while the surface may look better for a time, the mold will begin to grow and spread. You may not be able to see it, but the tiny organisms will still be there, feeding off not just the old surface areas of your home, but also enjoying the new paint you just applied. Eventually, you'll see the mold growing again, potentially causing health issues and this time, because mold has had the opportunity to spread, chances are good that your mold problem will be much worse than it was before.
To effectively combat mold and not just provide a quick cosmetic fix, you need the assistance of professionals, offering mold removal services, who will remove mold from the source. These experts can determine the source and carry out mold removal and remediation to effectively ensure your home is a safe environment for you and your family.
If you need mold removal services that offer more than just a superficial fix for the mold problem in your home in Atlanta, GA, or any other nearby community, contact FloodX today.
Google+