4 Signs That You Should Call a Mold Removal Company in Atlanta, GA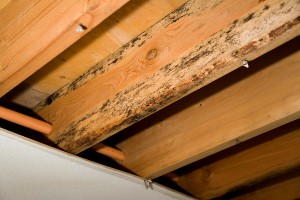 Do you know when to call on the assistance of a professional mold removal company to restore the health of your Atlanta, Georgia, home? Mold can pose serious health problems including allergies, respiratory ailments, like asthma, and severe headaches. If you or a family member have started experiencing symptoms that cannot be attributed to seasonal allergies, or you smell a musty odor coming from certain areas in your home, you may need to call in the experts.
Here are some reasons to call mold removal and remediation professionals when you suspect or discover mold in your Atlanta home:
Killing just the mold you see on the surface is not enough – Oftentimes the mold you see is just the tip of the iceberg, and an entire mold colony can be thriving between walls, under floors, or in other unseen areas of your home.
Keeping the rest of your home and your family safe – When mold spores become airborne they can start to grow in other areas of your home, putting your house and your family at risk.
Safe disposal of damaged materials – If the infestation is great, you may need assistance to dispose of any demolition necessary to effectively rid your home of mold.
Guaranteed results – Most reputable mold removal companies will offer a guarantee for their services and ensure that your home is safe and healthy.
If you think you have a mold problem and are overwhelmed at the prospect of handling the removal job yourself, or if the mold growth in your home is too big and dangerous to tackle yourself, contact the professionals at FloodX. We are Atlanta, Georgia's premiere mold removal and remediation company, providing services to customers throughout the Metro Atlanta area since 1996.
Google+