5 Things to Consider When Hiring a Mold Remediation and Removal Expert in Atlanta, GA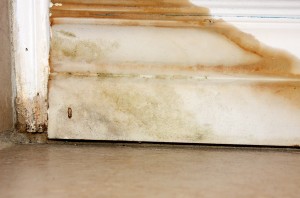 If you need mold remediation and removal for your home in Atlanta, Georgia, you may be overwhelmed by all the information that is available. It can be difficult to wade through the large number of companies that claim to be experts on mold and hard to figure out which company you can trust with the important job of getting rid of your mold problem.
Before you entrust the care and treatment of your Atlanta home to just anyone, there are 5 important things to consider:
Mold remediation begins with a simple visual inspection for $150. Be wary of companies that want you to invest in surface sample or air-quality testing immediately. Many times these additional tests are not necessary.
If you and your inspector decide that additional testing is necessary, make sure that the results come from a third-party laboratory so you can be confident that you actually do have a mold problem requiring professional remediation.
Make sure your consultant offers a complete plan to not only remove the mold in your house, but also to dry and clean the source of mold. This remediation process is essential in ensuring that the mold does not immediately return, costing you the money, time, and trouble of having to remove the mold again and again.
Find out the process that the company uses to clean your home, and make sure that they not only use advanced technology to clean your home, but also that they seal off the affected areas to prevent airborne mold spores from spreading during the clean-up process.
When the mold remediation company is finished with the clean-up process, you will want to make sure they offer inspection of their work by a third-party company, who will provide certification that the mold has been removed and your home is healthy once again.
If you suspect you need help from a certified mold remediation and removal company that you can trust, contact FloodX today. We proudly serve Atlanta, GA, and all surrounding communities.
Google+