The Leader Among Mold Removal Companies in Alpharetta, GA, – FloodX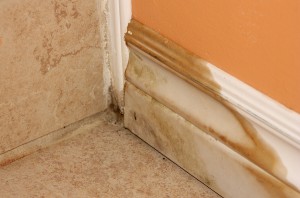 With no shortage of mold removal companies offering their services in Alpharetta and other nearby communities in Georgia, you may find it difficult to know which company you should trust to rid your home of mold. When you choose the professionals at FloodX, you take the guesswork out of choosing a reliable mold removal company. Placing your trust in us means your home will be in the hands of experts who have earned the confidence of thousands of satisfied customers since 1996.
We understand that while many mold removal companies promise thorough service, it takes years of experience and education to ensure a healthy, mold-free home. At FloodX, we use our vast knowledge – combined with state-of-the-art equipment – to ensure thorough removal of mold in the affected area of your Alpharetta home. For example:
A FloodX professional will usually be able to confirm the presence of mold through a visual inspection for $150; if that is not possible, we can send an air sample to an independent laboratory to determine if mold is a problem in your home.
We will locate and dry the existing moisture that promotes mold growth, and take necessary steps to prevent mold from returning.
Using proven methods of mold removal like soda blasting or dry ice cleaning, we will remove the mold and employ HEPA vacuuming and air scrubbing under negative pressure to prevent mold from spreading to other areas of your home.
Additionally, once we've completely removed mold from your home and its contents, a third-party company will inspect our work so you can be confident that the mold-infested area of your home is completely safe for you and your family.
To learn more about why other mold removal companies can't compete with the experience and expertise of FloodX, contact us today. We proudly serve customers in Alpharetta, GA, and all surrounding areas.
Google+